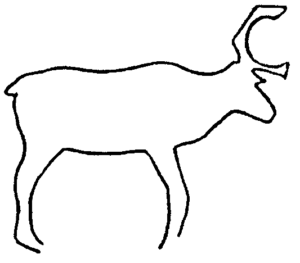 The Catalysis Group of the Norwegian Chemical Society was founded in 1990 and encompasses homogeneous and heterogeneous catalysis, reactor technology, organometallic chemistry, and metal complex chemistry. The objective of the group is to contribute to increased interest for these subjects and to boost cross disciplinary collaboration within the field. The group is national, and all those who are interest in these topics are invited to join.
Contact us!
Send an e-mail to the chairman,hilde.j.venvik [at] ntnu.no.
Annual meeting and catalysis symposium
The main activity for the Catalysis Group is the annual meeting and the Norwegian catalysis symposium. This symposium is the only scientific forum for everyone involved in the field in Norway. On going research and industrial activities are presented at this meeting, which is organized every fall, albeit not in a year where both the European and Nordic symposia are also held. The symposia are usually held over two days, and a foreign distinguished plenary speaker is invited. Links to past programs and minutes can be found to the left.
Membership
The group has about 100 registered members. A membership in the Norwegian Chemical Society warrants membership in one of the topic specialized groups (such as the Catalysis Group). Information on how to become a member may be found by contacting the Norwegian Chemical Society or the chairman of the Catalysis Group.
Awards for best PhD thesis
2021: Dimitrios Pappas from UiO won the EFCATS Best PhD Thesis Awards 2021 for the thesis "Direct methane to methanol conversion over Cu-exchanged zeolites: Building structure – activity relationships".
The group awards a prize for the best Norwegian PhD thesis within the field of catalysis. Previous winners are:
2019: Kun Guo from UiS for the thesis "In-situ and ex-situ catalytic upgrading of heavy crude oil".
2017: Sigurd Øien-Ødegaard from UiO for the thesis "Preparation, structure and reactivity of functionalized zirconium metal-organic frameworks".
2012: Francesca Lønstad Bleken from UiO for the thesis "The methanol-to-hydrocarbons process: Towards fundamental understanding by one-parameter studies".
2011: Li He from NTNU for the thesis "Sorption Enhanced Steam Reforming of Biomass-derived Compounds: Process and Material".
We congratulate!
Popular science
One of the objectives of the Catalysis Group is to inform society about our scientific activities and to highlight chemical technology through popular scientific communication. Articles about catalysis may be found in the periodical of the Norwegian Chemical Society (KJEMI) and young ph.d. students and post docs are encouraged to write about their projects in KJEMI.
The statutes are given in Norwegian only.